Share
Regular price
MRP. 1,999.00
Sale price
Rs. 799.00
Unit price
per
Sale
Sold out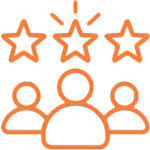 100K + Happy Customer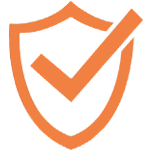 100% Authentic Products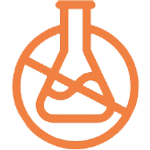 No Harmful Chemical Used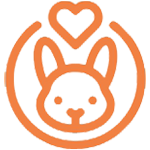 Cruelty Free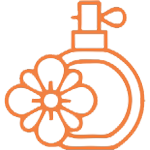 Premium Fragrance
EXTRA 10% OFF ON ALL PREPAID ORDERS
100% Payment Protection & Genuine Products
| | |
| --- | --- |
| Brand | MY FRAGRANCE |
| Item Form | Liquid |
| Item Volume | 100 Millilitres |
| Scent | Lavender |
| Special Feature | Scented |
View full details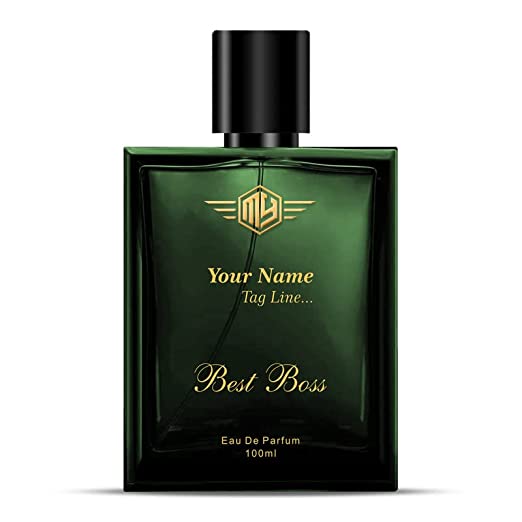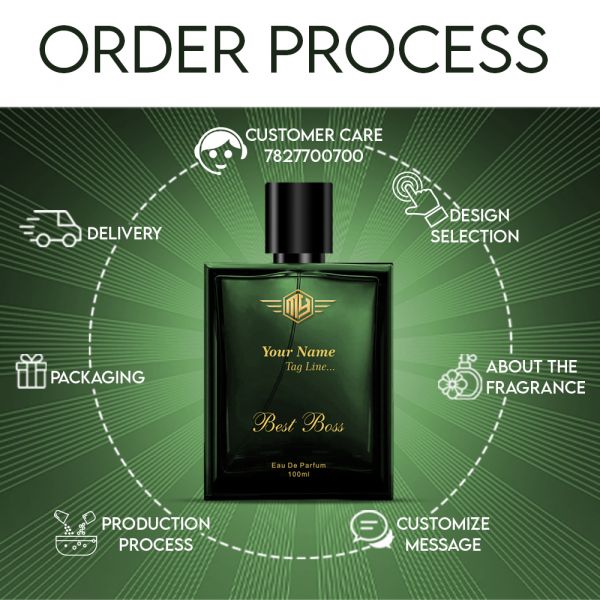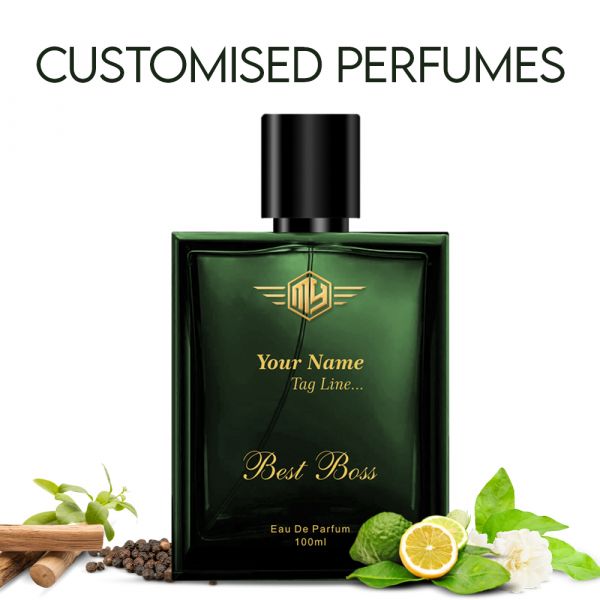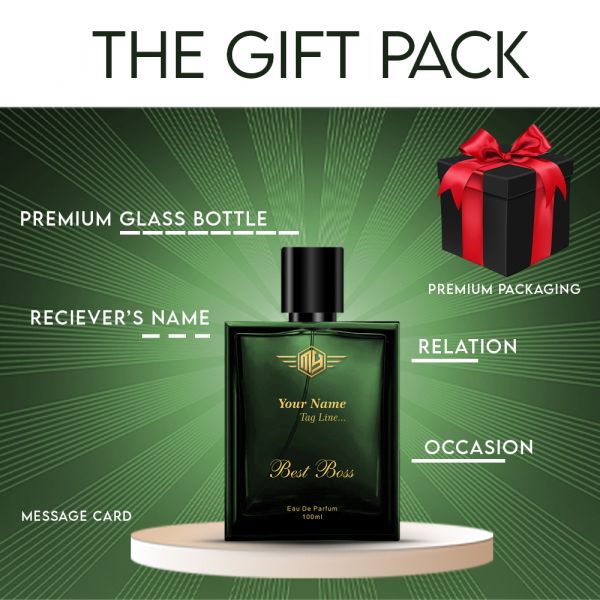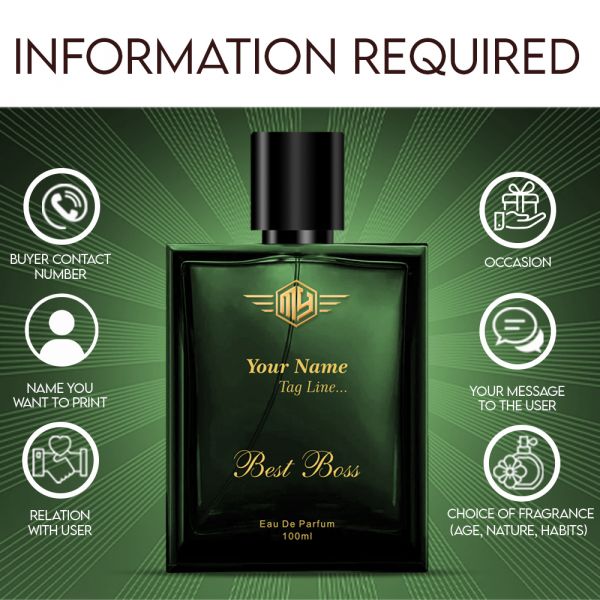 Coolest Packaging
This perfume has coolest packaging ever i have seen and the smell is also amazing....
Excellent
Wow, just wow! Excellent, long-lasting fragrance. I recommend everyone buy.
just buy it
Very nice smell of the perfume, I tried for the first time and I like it very much.
just WOW
Wow, what a perfume...nice fragrance, longevity, i feel awesome after wearing this perfume
Details
About Product
Faq
MY FRAGRANCE is the 1st brand which provides perfume with "own name". We print the desired name and occasion like as " happy birthday " which is perfect gift for someone special on their birthday.

We provide a digital printing perfume bottle and message card in gift box as shown in picture with red ribbon for gifting purpose. We print with golden and silver metal character.

Order Process: Our team will contact you to take approval of final design from you. We use glass bottles and design according to your choice with your name. We give you choice to choose your own fragrance and we also mix the fragrance according to your choice.

Product: Perfume Bottle will be sent alongwith unique message card to your loved ones.The product is styled and printed in India, Inspired by the roots of India we strive with a mission to design for life with our products with the only goal to delight you on every occasion

We can also print the tagline on the bottle like my loving brother, my cutie sister, you are my fragrance. You can provide the tagline according to your choice but tagline should be of 3-4 words because it depends on the surface area of the bottle and it varies bottle to bottle.
Bring Freshness in your Life : After standing outside in the hot sun, a cold drink of water tends to feel instantly refreshing; similar is the effect of My Fragrance Company Hydra Fragrance.

By using this perfume, Every day will be a new day experience which will make your life more lively.

Perfect For Everyday Use: If you are looking for a perfect everyday fragrance that lasts long, you've come to the right place. Eau De Parfum is bound to be your first every morning routine when you are ready to head out.

Experience our exquisite and exclusive range of handmade perfume, Best Boss which has a refreshing fragrance for men& women. Every new release by our perfumer is hand crafted from our most precious ingredients.
How do I choose the right perfume for myself?
A: There are hundreds of perfumes in the market. And choosing the right one is often a very difficult task. Normally, the fragrances that appeal to us have a strong and long-lasting emotional connection with us. There is no logical formula to help you find the right perfume that appeal to your senses.
How many different fragrances can I try at the same time?
A: Ideally not more than three. Every fragrance has a certain tone and character that appeal to our senses differently. However, such differences are not clearly marked or distinguished. So, smelh4ng a lot of perfume at once may confuse your senses, and they might smell all the same after a point.
What is the right way to test a new fragrance?
A: Very simple. Just spray h4ghtly on the back of your hand near the wrist. Wait for a few seconds. Let the fragrance spread on your hand and then smell h4ghtly. Don't smell at once. Be gentle and let the perfume overwhelm your senses.
I don't want to try a perfume on my skin. What is the alternate way?
A: If you don't want to spray it on your skin, take a small piece of blotting paper and spray as h4ght as possible on that. Just sh4ghtly wave your hand in air for a few seconds with that paper and then smell gently.
How can I store my perfume for a long time?
A: A Perfume bottle should always be kept in a codiv dry place, away from sunh4ght or any source of heat. High temperature and sunh4ght disturbs the deh4cate balance of essential oils used in that fragrance. No matter how expensive a perfume is, it gradually fades once the bottle is opened. So, try to keep it in a closed drawer or inside an wardrobe.
Where on my body should I apply a perfume?
A: Apply your favourite perfume on those parts of your body which are warm and have good blood flow in them. That is because the sh4ght warmth of human body diffuses and magnifies a perfume. Try the pulse points on your body or areas such as the base of your throat, the nape of your neck or your navel.
Where else apart from my skin I can use my perfume?
A: If fragrances make you feel refreshed and rejuvenated, use them to your best advantage. You can try different methods h4ke spraying the perfume h4ghtly on your comb and using that comb to brush your hair, spraying on your cloth and then ironing or putting a few drops of it in water and rinsing your h4ngerie in that scented water.
If I open a bottle of perfume, how long would that last?
A: It depends on the perfume and which family it belongs to. If it's citrus-based or h4ttle lemony in flavour, it would not last more than six months, because all perfume deteriorates with time. On the other hand, if your perfume belongs to the floral family, it may last until one year and half from the day of opening the bottle.

100% Happy Customer

100% Authentic
No Harmful Chemical

cruelty free

Premium Fragrance